Member Detail:

Ingersoll Rand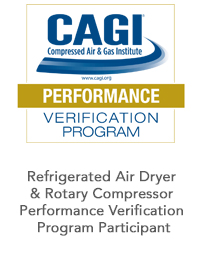 Member Information:
Ingersoll Rand Inc. (NYSE:IR), driven by an entrepreneurial spirit and ownership mindset, is dedicated to helping make life better for our employees, customers and communities. Customers lean on us for our technology-driven excellence in mission-critical flow creation and industrial solutions across 40+ respected brands where our products and services excel in the most complex and harsh conditions. Our employees develop customers for life through their daily commitment to expertise, productivity and efficiency. For more information, visit www.IRCO.com.
For more than 160 years, Ingersoll Rand has offered market-leading solutions and services to help make life better. Customers rely on our proven products in a variety of industries and markets across the globe.
Ingersoll Rand air compressors are made with superior components and backed by our worldwide parts and service organization, providing the support you need to keep your business running. We stand behind our products and services and beside our customers during planning, installation, and maintenance.

Address:
Corporate Address - North America:

Ingersoll Rand
525 Harbour Place Drive #600
Davidson, NC 28036
Telephone: 704-655-4000
Fax: 704-655-4039
Member Link (URL): http://www.IngersollRand.com/
http://www.hibon.com
Product Lines:

- including complete support for parts and services:
Air Compressors: Reciprocating, Oil-Flooded Rotary and Oil-Free Rotary Screw, Blowers, and Centrifugal
Air Treatment and Clean Up: Refrigerated, Desiccant and Heat of Compression Air Dryers, and filtration.
Air Systems: System controls, air receivers, compressed air piping, and supply/demand side facility air audit capabilities
Brand Names:
Ingersoll Rand, Type-30, Centac, TurboAir and MSG
Contacts:
For Sales, Service or Parts needs please refer to our web site for assistance: www.IngersollRandProducts.com