Member Detail:

Sullivan-Palatek, Inc.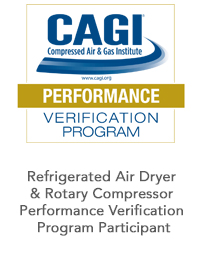 Member Information:
Sullivan-Palatek, Inc. is a US manufacturer of rotary screw air compressors ranging from 108 MM to 321 MM in diameter. In 2008 the company built a new state of the art manufacturing facility to manufacture rotors, airends and complete the assembly of air compressor systems. The company offers airends individually for specific OEM applications or complete air compressor packages driven by electric motors or diesel engines.

The company also provides an engineering support group, customer service center and training facility to meet the needs of complex air systems.
Address:
1201 U.S. Highway 20 West
Michigan City, IN 46360
Telephone: 219-874-2497
Fax: 219-872-5043
General Email: info@palatek.com
Member Link (URL): http://www.sullivan-palatek.com
Product Lines:

Rotary screw air compressors 108 to 321 mm, driven by electric motors or deisel engines
Brand Names:
Sullivan Palatek
Contacts:
Bruce McFee - President, CEO
E-mail Address: bmcfee@palatek.com
Telephone: 219-874-2497, Ext. 7006
John Jackson - Vice President, General Manager
E-mail Address: jjackson@palatek.com
Telephone: 219-874-2497, Ext. 7040