Member Detail:

ZEKS Compressed Air Solutions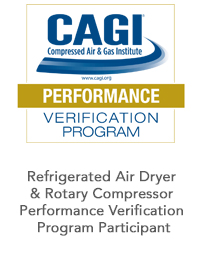 Member Information:
Regarded as the inventor of cycling refrigerated dryer technology, ZEKS continues to explore ways to increase operating efficiency and reduce the costs associated with air treatment. The company manufactures refrigerated dryers in both energy-saving cycling and non-cycling designs as well as desiccant dryers in configurations for a broad range of applications. Precision pressure and flow controllers are engineered and assembled to the same exacting standards as the rest of the product line. Availability of a full line of filters and accessories to manage condensate make ZEKS a comprehensive resource for compressed air treatment.
Address:
1302 Goshen Parkway
West Chester, PA 19380
Telephone: 610-692-9100
Fax: 610-692-9192
General Email: zeks@zeks.com
Member Link (URL): http://www.zeks.com
Product Lines:

Energy-saving cycling refrigerated dryers; Non-cycling refrigerated dryers; Energy-saving large capacity refrigerated dryers; Large capacity non-cycling refrigerated dryers; Refrigerated dryers for high pressure applications; Regenerative desiccant dryers in heated blower, heated and heatless configurations; Precision pressure and flow controllers; Filters and Mist Eliminators; Drains; Oil/Water separators.
Brand Names:
HeatSink True-Cycling refrigerated dryers; MultiPlex large capacity cycling refrigerated dryers; NC Series non-cycling refrigerated dryers; Multi-Module non-cycling refrigerated dryers; PET-X and SCFX high pressure refrigerated dryers; Eclipse regenerative desiccant dryers; ZMA modular desiccant dryers; XpandAir precision pressure and flow controllers; CFX stainless steel heat exchangers; Mist Eliminator deep-bed filtration; ZFC and ZFF filters; Enterprize drains.
Contacts:
Chris Ursillo - ZEKS Channel Leader
E-mail Address: cursillo@zeks.com
Telephone: 610-918-3166